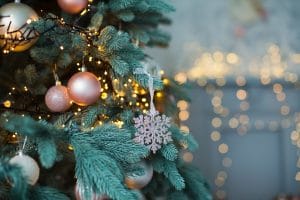 Throughout the month of December, the San Diego Botanic Garden in Encinitas is hosting a special Botanic Wonderland! This festively arranged space will help families feel the Christmas spirit, and also give them a chance to marvel at some of the fascinating plants held in the garden. A mix of new and classic traditions from years past will keep visitors of all ages entertained. There will even be special areas where young visitors are encouraged to visit and play in! Taking time out to celebrate the holidays can make the Christmas season feel more special. Taking time out to visit your Encinitas/San Diego, CA periodontal specialist can ensure you are not affected by harmful periodontal disease! It is important to have your gums examined when you think something might be wrong – an infection can become difficult to manage if it is not caught in time.
When:
The Botanic Garden's Botanic Wonderland areas will run December 3-8; December 10-15; December 18-23; and December 26-30. The area will be open from 5 pm until 8:30 pm each day.
Where:
The San Diego Botanic Garden is located at 230 Quail Gardens Drive, Encinitas, CA.
Cost:
For ticket information, please click here.
Activities Include:
During this special seasonal event, the San Diego Botanic Garden will have several areas set up to help celebrate the Christmas season! You can bring your family to marvel at the winter wonderland created in the garden, and also enjoy the lovely scenery the garden provides throughout the year.
For More Information:
To find out more about this upcoming special event, please click here.
Schedule Periodontal Care With Dr. Kania!
At our Encinitas/San Diego, CA periodontal practice, we have experience helping people fight advanced periodontal disease, but we are also here to help you prevent problems from forming. If you have any questions, or if you would like to book a visit with Dr. Kania, contact her office today at (760) 642-0711.