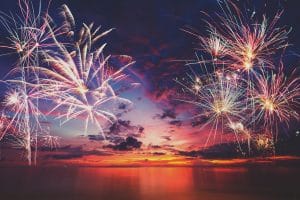 How often do you have a chance to enjoy classical music, the beach, and fireworks? As their closing summer season show, the San Diego Symphony will be hosting a special 1812 Tchaikovsky Spectacular! The closing piece for the show will be the 1812 Overture, which will be followed by a special fireworks demonstration. If you miss your chance to catch the 1812 Tchaikovsky Spectacular, you will have to wait a year for a chance to enjoy the symphony's summer series. If you miss your chance to address gingivitis before your condition progresses, you can find yourself fight problems with periodontal disease. At our Encinitas/San Diego, CA periodontal practice, we can help you protect yourself against the threats that periodontal disease can cause!
When:
The 1812 Tchaikovsky Spectacular concert is taking place Friday, August 30 through Sunday, September 1. The concerts will begin at 7:30 pm each night.
Where:
This special outdoor concert is being held at Embarcadero Marina Park South, located at 206 Marina Park Way, San Diego, CA.
Cost:
The cost for tickets ranges from $20-$100 for these concerts.
Activities Include:
During the 1812 Tchaikovsky spectacular, the San Diego Symphony will close its summer season with a special outdoor concert that concludes with a performance of the 1812 Overture, followed by a fireworks display!
For More Information:
To learn more about this upcoming special event, please click here.
Make An Appointment To Discuss Your Periodontal Health With Dr. Kania!
At our Encinitas/San Diego, CA periodontal practice, Dr. Kania is ready to help patients who are struggling with gum disease. We offer treatments that can stop a problem with gingivitis from worsening, and we are prepared to support you against the threat of potentially serious periodontal health concerns. Managing this problem is important, as unchecked periodontal disease can hurt your general health, and make you vulnerable to tooth loss! To seek out Dr. Kania's expertise, contact her office today at (760) 642-0711.