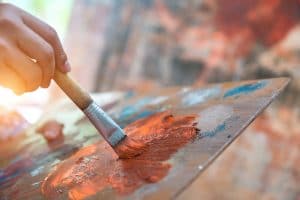 On Saturday, June 8, and Sunday, June 9, you can enjoy plenty of creativity – and lots of fun – at the San Diego Festival Of The Arts! During these two days, San Diego County Waterfront Park will be enlivened by artists and art lovers – nearly two hundred artists will be present to show off their works in various media. In addition to admiring these impressive works, visitors can actually look to pick up their own works during a silent auction. Your smile, like a work of art, is something to cherish. Unfortunately, when periodontal issues affect you, there is a real chance that tooth loss and other issues can affect your teeth, and your overall appearance. Fortunately, your Encinitas/San Diego, CA periodontal specialist can help you defend your gums!
When:
The San Diego Festival Of The Arts is taking place on Saturday, June 8 and Sunday, June 9. The event will run from 10 am until 6 pm on both dates.
Where:
This event is being hosted at the San Diego County Waterfront Park, which is located at 1600 Pacific Hwy, San Diego, CA.
Cost:
Admission to this event ranges from $12-18.
Activities Include:
You can admire works of art in a variety of different media, from nearly two hundred talented artists. There will also be a silent auction, refreshments, and more!
For More Information:
For more information about this event, click here.
Schedule Periodontal Care With Dr. Kania!
If you are ignoring the signs of periodontal trouble, you could develop an infection that is difficult to treat, and capable of doing serious harm to your smile! Dr. Kania is ready to help patients who are trying to prevent serious gum disease from forming, and those who are already fighting its effects. If you are ready to benefit from Dr. Kania's expertise, please contact her office today at (760) 642-0711.