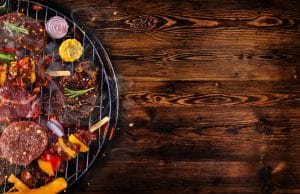 Encinitas families can look forward to plenty of tasty food and live music, as the 31st Annual Deep Pit BBQ And Americana Music Fest is almost here! On Saturday, July 13, you and your family can come out to The Heritage Ranch in Encinitas to enjoy live music on two stages, plenty of refreshments, and – of course – some delicious barbecue! You can also pick up vegan and vegetarian options when dinner is served. You might not realize it, but the condition of your gums can play a big part in your ability to enjoy your favorite foods over time. This is due to a particularly harmful effect of periodontal disease – without treatment, a person with infected gums is vulnerable to tooth loss. Our Encinitas/San Diego, CA periodontal practice can help you manage your problems with your gums.
When:
The Deep Pit BBQ And And Americana Music Fest is taking place on Saturday, July 13. The event will begin at 2 pm, with the dinner served at 4 pm.
Where:
This event is being held at The Heritage Ranch, which is located at 450 Quail Gardens Drive, Encinitas, CA.
Cost:
General admission is $10, and the dinner at the event is $15. Kids twelve and younger will be welcomed at no cost.
Activities Include:
You and your family can enjoy great live music on two different stages, and feast on some tasty barbecue. Vegan and vegetarian food options will be available.
For More Information:
For more information on this upcoming event, please click here.
Count On Great Periodontal Care With Dr. Kania!
Dr. Kania proudly provides people in the Encinitas/San Diego, CA area with access to modern periodontal services. If you need help managing periodontal disease, or if you are trying to prevent a problem from worsening, we can help! To benefit from Dr. Kania's expertise and experience, please contact our practice by calling (760) 642-0711.