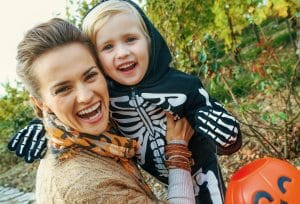 On Saturday, October 26, families in and around San Diego can head to Balboa Park for Halloween Family Day! This weekend celebration gives everyone a chance to enjoy a little Halloween fun before the official holiday during this FREE carnival. More than two dozen museums and cultural attractions will take part by hosting special activities, and families can enjoy plenty of live music, treats, and special performances thanks to this city-sponsored event. The Halloween season offers activities that are spooky, but periodontal disease's effect on your smile and overall health can be downright scary! At our San Diego, CA periodontal practice, we can diagnose issues with your gums, and provide the appropriate care to help you manage a condition.
When:
This event is taking place on Saturday, October 26 from 11 am until 4 pm.
Where:
This event is being held at Balboa Park, with a number of area museums and attractions participating.
Cost:
Families are welcomed to join the fun of Halloween Family Day for FREE! Certain museums will also be offering free entrance for visitors age twelve and younger on this day.
Activities Include:
During Halloween Family Day, Balboa Park will welcome San Diego area residents who want to enjoy a little bit of holiday fun before the actual holiday. You can enjoy live music and performances, special treats for the kids, and drop in on the many museums and attractions that are hosting special activities for this event.
For More Information:
For more information about this upcoming special event, please click here.
Schedule Advanced Periodontal Care With Dr. Kania!
Our Encinitas/San Diego, CA periodontal office provides modern, patient-friendly procedures to help our patients deal with the harmful effects of periodontal disease. We are also prepared to help you put an end to gingivitis before your condition worsens, so you can avoid the long-term effects that an infection can cause. To make an appointment with Dr. Kania, contact her office today at (760) 642-0711.