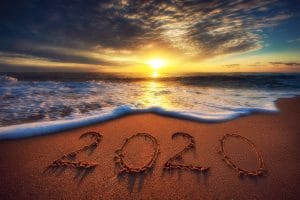 With smart oral care at home, and regular support from your dentist, you can protect your gums against the threat of gingivitis, the initial stage of a periodontal infection. Unfortunately, people who develop gingivitis do not always receive care in time, and that can lead to the development of periodontal disease. When this occurs, it can become a serious problem for your dental health, and even for your overall well-being! Our Encinitas/San Diego, CA periodontal practice is prepared to help you take on problems with your gums. If you want to schedule a second opinion appointment after seeing your dentist, if you want to look into fighting active issues with periodontal disease, or if you want help preventing troubles with your gums, we are prepared to address your needs.
Untreated Periodontal Disease Can Have Serious Consequences For You
If periodontal disease currently affects you, there are several issues that you will need to worry about. Over time, attachment loss caused by periodontal disease can cause tooth loss. There is also evidence that issues with your periodontal health may impact your overall health in worrying ways. Fortunately, our practice is prepared to help you understand the effect periodontal disease is having, and we are prepared to help you fight your infection.
We Can Help You Understand What Is Happening With Your Periodontal Health
With modern diagnostic imaging technology, we can show you how periodontal disease has already affected your gums. With this information, we can also determine how serious your condition is, and what kind of treatment might be right for you. We do provide several modern, patient-friendly solutions for your troubles. We can use lasers to trim away infected tissues in order to remove bacteria, and encourage the growth of healthy gums over time. We can also use ozone therapy to directly attack the harmful microbes responsible for damaging your periodontal tissues.
Tips To Help You Protect Your Gums And Smile At Home
With better daily practices, you can put up a more effective defense against gum disease over time. Brushing and flossing thoroughly will help you keep bacteria from gathering at your gum line and building up beneath your gums. If you use tobacco products, quitting can make it easier for you to avoid future infections. For patients who want an effective method of fighting periodontal bacteria between appointments, we can provide Perio Protect, which enables you to apply antibacterial agents directly to your gums.
Dr. Kania Is Ready To Help You Deal With Periodontal Disease!
At our Encinitas/San Diego, CA periodontal practice, we are prepared to help you defend your smile against periodontal disease! If you are currently suffering the effects of an infection, or if you want help fighting periodontal disease, Dr. Kania can provide information in addition to modern treatment solutions. To seek her expertise, please contact her office today at (760) 642-0711.