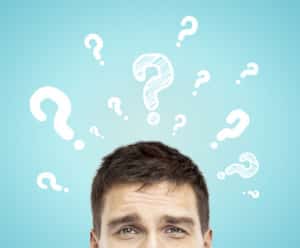 Despite its widespread prevalence, you often avoid gum disease with the right preventive care. Do you need preventive services? Preventive treatments are minimally invasive and available at most dental practices. With the right treatment you can strengthen the overall health of your teeth and gums and potentially avoid the onset of periodontal disease.
Frequently Asked Questions About Preventive Services
Question: What does a dental cleaning accomplish?
Answer: A dental cleaning simply allows a dentist or periodontist to remove plaque buildup from the teeth. Otherwise, plaque can weaken the tooth enamel and cause gum inflammation, increasing the risk of developing cavities or periodontal disease. The cleaning also freshens the breath and removes minor discoloration, improving the health and appearance of your smile.
Question: What is a deep cleaning?
Answer: if you have the early symptoms of gingivitis or gum disease, we can perform a scaling and root planing to remove plaque and treat or manage the disease, depending on the stage. Also known as a deep cleaning, the procedure removes plaque from the surface of the teeth and roots.
Question: Would I benefit from ozone therapy?
Answer: Often used with other traditional periodontal care, ozone therapy is minimally invasive and neutralizes oral bacteria. Neutralizing bacteria decreases the risk of periodontal problems by killing the bacteria that may lead to plaque buildup.
Question: Does it matter if I brush and floss at home?
Answer: Yes, it does. You should brush your teeth twice a day and floss once a day. Doing so strengthens your smile and helps you avoid dental disease.
ABOUT YOUR SAN DIEGO, CA, LASER PERIODONTIST:
To learn how to keep your teeth and gums healthy for life, subscribe to this blog, and visit Dr. Kania for a consultation. As a board-certified periodontist, Dr. Ann M. Kania is specially qualified to diagnose and treat issues concerning periodontal tissue and the supportive structures of a patient's smile, as well as place dental implants to restore teeth lost to dental disease or trauma. Dr. Kania also offers the Pinhole® Surgical Technique (PST) for minimally-invasive, scalpel-free gum grafting. To seek Dr. Kania's expertise, contact her office today at (760) 642-0711.