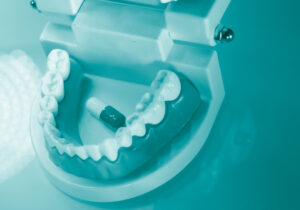 We offer more than just cleanings to treat gum disease. Our team can employ oral surgery for complex procedures, from extractions and implant placement, to grafting and more. To help ensure the comfort of our patients, your Encinitas/San Diego, CA, periodontist can provide sedation dentistry!
When We Prescribe a Calming Treatment
Our team knows that some people have anxiety about the dentist, and that these phobias are real. We never downplay them, but we don't want them to stand between you and optimal oral health. Which is why our team offers dental sedation to help patients with these fears enter a deep state of calm, enjoying a positive experience in the office. These treatments can also help people with special needs, or for those undergoing more complex oral surgeries, such as tooth extraction or possibly even dental implant placement.
Choosing a Sedation Option
When choosing an option, our team will take multiple factors into account. For example, we will look at your age, weight, and your medical and dental history. We will also assess you anxiety levels too. With this information, our team can choose the best sedation option for you.
Three Different Choices
We have three different options to choose from. Inhaled sedation, also known as nitrous oxide, is inhaled through a mask over your nose. You immediately enter a calm state, and will be able to respond to the dentist as needed while having little to no memory of the procedure at all. We can adjust the levels the entire time. The effects wear off once the treatment ends, so you can drive home or even return to work or school.
Oral conscious sedation is provided in a pill or liquid form prior to the treatment. You will need to avoid food and drink in the few hours before the procedure, and may recommend taking the pill the night before. You remain conscious and able to respond, but will enter a deeper state of calm with little memory of the procedure. Since the effects take time to wear off, you need to have a friend or family member accompany you.
IV is administered intravenously and provides the deepest form of calming available! This is often recommended for serious anxiety or for oral surgery, such as the placement of dental implants. Again, you will need a friend or family member to bring you home afterward.
Talk To Your Encinitas/San Diego, CA Periodontist About Our Calming Treatments
Our office wants to help you undergo the care you need to address periodontal disease or tooth loss! If you would like to find out more about the steps we take to provide a positive treatment experience, call Dr. Kania's office in Encinitas/San Diego, CA, at (760) 642-0711.