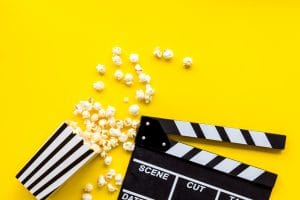 On Saturday, October 12, families in and around the Encinitas area can enjoy a special outdoor movie screening! The Movie in the Park event that night will screen the live action Dumbo film for everyone to enjoy at Cottonwood Creek Park. Everyone is encouraged to bring blankets and low-backed seats, as well as their own picnic supplies. Make sure you arrive before sunset to enjoy the weather, and stake out a good spot before the screening begins! A night out with the family can make it easier to end your week, just as professional periodontal care can make it easier to prevent gingivitis from causing oral health complications. If you observe signs of poor gum health, reach out to our Encinitas/San Diego, CA periodontal practice!
When:
This event is happening on the evening of Saturday, October 12. The film is scheduled to start at 6:30 pm, but families are welcome at the park beforehand to stretch out and enjoy themselves.
Where:
This screening is taking place at Cottonwood Creek Park, which is located at 95 N Vulcan Avenue, Encinitas, CA.
Cost:
This screening is FREE for people to attend!
Activities Include:
You can enjoy a night out under the stars while watching a free screening of Disney's live-action Dumbo!
For More Information:
For more information about this upcoming special event, please click here.
Schedule Periodontal Care With Dr. Kania!
At our Encinitas/San Diego, CA periodontal practice, Dr. Kania is ready to help individuals who are struggling with periodontal disease, as well as those who are trying to address signs of gingivitis. We use modern technology to make periodontal treatment easier for patients, and we can help you manage the potentially serious effects of periodontal disease before they create problems like tooth loss, and other concerns! To seek Dr. Kania's expertise, contact her office today at (760) 642-0711.