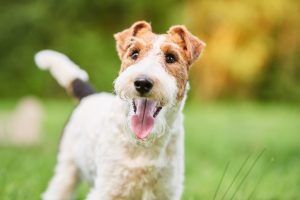 On Sunday, August 11, residents of Encinitas, CA and surrounding areas can let their summer go to the dogs by checking out the Cardiff Dog Days Of Summer event! Cardiff Dog Days Of Summer is a FREE event where dog owners can gather at Encinitas Community Park to enjoy live music, fun contests, and great refreshments. Your furry friend probably brings smiles to many faces when you take them out for a walk. If you want to preserve a smile that you are happy with, you should pay attention to the health of your gums, as periodontal disease is the leading cause of tooth loss! Our Encinitas/San Diego, CA periodontal practice can help you maintain healthy gums, and offer support if you already struggle with an infection.
When:
The Cardiff Dog Days Of Summer event is taking place on Sunday, August 11. The event will last from 10 am until 5 pm.
Where:
This event is being held at Encinitas Community Park, which is located at 425 Santa Fe Drive, Encinitas, CA.
Cost:
This special event is FREE for families to attend!
Activities Include:
Bring your dog out to the park for a day of games, live music, and refreshments! Not a pet owner yet? You can check out Rescue Row, where dogs will be available for adoption!
For More Information:
If you would like more information about this upcoming special event, please click here.
Make An Appointment With Dr. Kania To Discuss Your Periodontal Health
At our Encinitas/San Diego, CA periodontal practice, Dr. Kania is ready to offer advanced care to help people fight the effects of gum disease. If you are struggling to maintain your periodontal health, or if you are trying to prevent trouble with your gums, we can provide effective solutions! To seek Dr. Kania's expertise, contact her office today at (760) 642-0711.