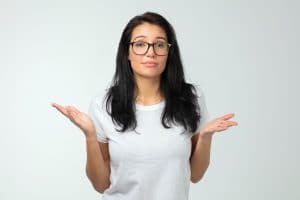 When periodontal disease becomes a serious concern, it can create several issues that you will have to worry about. One concern is over the destruction of gum tissues. Fortunately, this is something our Encinitas/San Diego, CA periodontal practice can help you deal with, as we offer PRP therapy. With platelet-rich plasma, we can encourage healthy and natural growth of tissues in order to respond to the effects of gum disease. This acts as a holistic approach, as it relies on the body's natural ability to grow healthy tissues. After performing a diagnostic review to see how your infection has affected you, Dr. Kania can determine how this or other procedures might be able to help you.
Tissue Damage From Gum Disease Can Be Serious
Periodontal disease creates several concerns. Bacteria that gather and multiply on the roots of your teeth can move through your bloodstream and create problems in other parts of your body, and the destruction of tissues can lead to tooth loss. People with other conditions, like diabetes, may have more difficulty managing their health because of poor periodontal health. Our practice can address the different effects of periodontal disease and its impact on your appearance and well-being. To encourage new growth of healthy tissues, we can recommend PRP therapy. We can also help by safely removing unhealthy tissues with periodontal lasers.
We Can Remove Unhealthy Tissues And Fight Bacteria With Lasers
Laser treatments help patients deal with periodontal disease by both removing bacteria and taking care of infected tissues so that they can heal and grow healthy gums. The laser tools that we use allow for more precision when manipulating tissues, which makes it easier to preserve healthy portions of your gums. It also leads to easier and shorter healing periods, as well as the removal of the need to suture tissues after treatment. Because we have LANAP laser technology as well as the REPAIR WaterLase laser, we can personalize the treatment we plan for you if you need help with advanced gum disease.
How PRP Therapy Encourages Healthy Tissue Growth
Platelets are used in the body's natural healing process. By treating your gums with PRP therapy, we can use platelet-rich plasma to stimulate the recovery of tissues in a way that is more natural. This treatment encourages healthy growth. For patients who have undergone dental implant placement as part of a plan to restore their smile, we can recommend PRF therapy, which encourages growth in specific areas.
Talk To Your Encinitas/San Diego, CA Periodontist About Fighting Gum Disease!
Dr. Kania can help patients fight the harm done by periodontal disease. Because we offer a variety of services aimed at resolving different problems, we can help you recover from problems that have negatively affected your appearance and general well-being. To find out more, please call our periodontal practice in Encinitas/San Diego, CA, at (760) 642-0711.