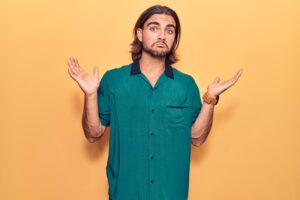 When you think about the actions that affect your oral health, you can find that stopping certain behaviors can have value. Tobacco use can negatively impact your well-being in several ways. As far as your periodontal health is concerned, your consumption of cigarettes and other products with tobacco can make you more vulnerable to infections that lead to tissue damage, tooth loss, and general health troubles. Our Encinitas/San Diego, CA periodontal practice is able to help you take on problems in our office. We are also prepared to support you by providing guidance to help you lower your risks and better protect your gums!
Tobacco Use Can Raise Your Risk For Periodontal Problems
An increased risk for gum disease is one of the different health concerns that can be traced back to tobacco use. Even if you take the time and effort to thoroughly brush and floss your teeth, you can have a tougher time avoiding issues because you are more susceptible to an infection. When problems occur and are not treated in time, you can find that you have a serious issue with periodontal disease, one that makes you vulnerable to the loss of teeth, unsightly tissue recession, and changes in your overall health. As part of a larger plan to improve your periodontal health, quitting tobacco use can have important benefits!
Protecting Yourself With A Better Hygiene Routine
Your daily oral hygiene routine is important for many reasons. One is that it is your initial line of defense against the accumulation and spread of oral bacteria throughout the day. You should make sure to clean carefully at the bases of your teeth during your oral hygiene regimen. As you do so, you remove the unhealthy microbes that threaten to start spreading below your gums and on the roots of teeth.
We Can Help You Address Your Current Concerns About Your Periodontal Health
If you have questions about the current state of your periodontal health, or if your general dentist has advised that you meet with a specialist, our practice is here to help. With a thorough diagnostic review, we can determine what kind of care you need to prevent further issues with gum disease. After that review is performed, we can discuss your options for care—even if your condition is more serious, our approach to treatment relies on technology and forms of care that make patient experiences easier.
Talk To Your Encinitas/San Diego, CA Periodontal Practice About Protecting Your Gums!
There are certain behaviors that can increase your risk for periodontal problems. By dropping tobacco and making more of a commitment to keeping up with good oral hygiene, you can lower your risk for this and other health concerns. If you would like to find out more about how we can help you take care of your gums and preserve your overall well-being, call Dr. Kania's office in Encinitas/San Diego, CA, at (760) 642-0711.