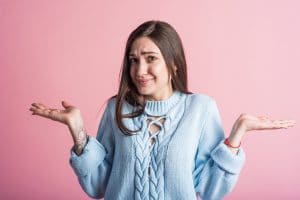 Is your general health going to be impacted if you develop problems with your periodontal health? If you start to struggle with gingivitis, the right care can stop the infection before it worsens and protect both your gums and overall well-being. Unfortunately, problems with periodontal disease are more difficult to manage, and they can cause you to experience troubles that impact more than just your oral health! Your Encinitas/San Diego, CA periodontal practice is ready to help you if you need to manage poor periodontal health. In addition to providing preventive periodontal care, we can fight the effects of your infection with modern services that address bacteria, remove damaged portions of your gums, and encourage healthy tissue growth.
Gum Disease Can Do More Harm Than You Might Expect
If you let the problem progress past gingivitis, gum disease can have frustrating and lasting consequences. Your infection can create more problems than your general dentist is prepared to address, which is why a visit to a specialist can be recommended. Infections can also affect your general health. If you have other health issues you are trying to manage, like diabetes, you can have a tougher time controlling its effects. You also have a higher risk for heart disease! Another concern is that you will lose teeth. Bacteria that cause gum disease can destroy tissues, which leads to teeth becoming loose or even lost over time.
Preventing Periodontal Disease
Through preventive measures, we can help you control gum disease or even reverse your condition if it is caught in time. For those with gingivitis, we can recommend scaling and root planing to fight the bacteria responsible and allow your tissues a chance to heal. If you are already dealing with periodontal disease, Supportive Periodontal Maintenance can help you control the infection and avoid complications.
How Advanced Measures Help Control A Serious Infection
To fight the effects of advanced periodontal disease, we can offer treatments with laser tools to both remove bacteria and encourage the development of healthy tissues. We offer treatments with the LANAP laser and the REPAIR WaterLase laser, both of which offer exciting advantages over manual treatments. We provide these services in addition to others, like ozone therapy and platelet rich plasma therapy, that fight bacteria and encourage healthy tissue growth.
Your Encinitas/San Diego, CA Periodontist Can Help You Protect Your Gums
How alarmed should you be if you start to experience problems with gum disease? While the effects of an infection can be serious, care from Dr. Kania can help! After a review, we can determine how your condition has affected you, and from there we can recommend services to protect your smile and well-being. To find out more, call Dr. Kania's office in Encinitas/San Diego, CA, at (760) 642-0711.