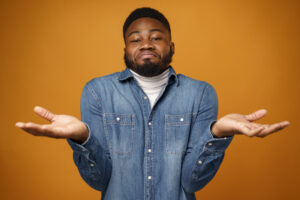 There are times when periodontal disease is so severe that it has to be addressed with special treatments. At our Encinitas/San Diego, CA periodontal practice, we can provide these different services so that you can receive the kind of support that a general dentist does not offer. Controlling a severe infection helps you manage your general health, and it can also help you avoid issues like tooth loss due to tissue damage. You should know that if you seek help in time, we can also provide preventive services to help control the effects of gum disease. As a result, you can avoid the kinds of difficulties that make more involved care necessary.
Periodontal Disease Can Lead To Many Complications
There are serious issues that can affect people with periodontal disease. In time, your infection can lead to problems with tooth loss, as bacteria that gather on the roots of teeth can destroy the tissues that keep them secure. You also need to be aware of the risk your infection poses to your general health. In time, those microbes that are responsible for your gum problems can affect new areas by moving through your bloodstream and targeting other parts of your body. The sooner you seek the help of a specialist, the sooner you can start treatment to reverse and control the effects of your condition.
How Preventive In-Office Care Helps You Avoid More Serious Issues
Preventive services that we can provide help to control periodontal disease. By arranging Supportive Periodontal Maintenance, you can count on regular treatments to deal with bacteria on the roots of teeth that cause problems for your well-being. This can prevent the more consequential effects of advanced gum disease that can negatively impact your health and quality of life. If a problem with your gums is caught in time, a scaling and root planning can stop an infection before it worsens and becomes a long-term threat.
Dealing With More Serious Issues That Already Concern You
Our practice is ready to take on more advanced concerns that already affect you. That can take the form of laser treatment to remove bacteria and unhealthy tissues. It can also call for work to replace teeth that you have lost over time. If you are interested in more holistic measures to fight the effects of poor periodontal health, we can discuss services like ozone therapy and PRP therapy to help you.
Talk To Your Encinitas/San Diego, CA Periodontist About In-Office Preventive Care
Through in-office preventive services, our practice can help you take on problems with your periodontal health and prevent potentially upsetting complications. If you would like to find out more about how we can assist you in this and other matters, call Dr. Kania's office in Encinitas/San Diego, CA, at (760) 642-0711.