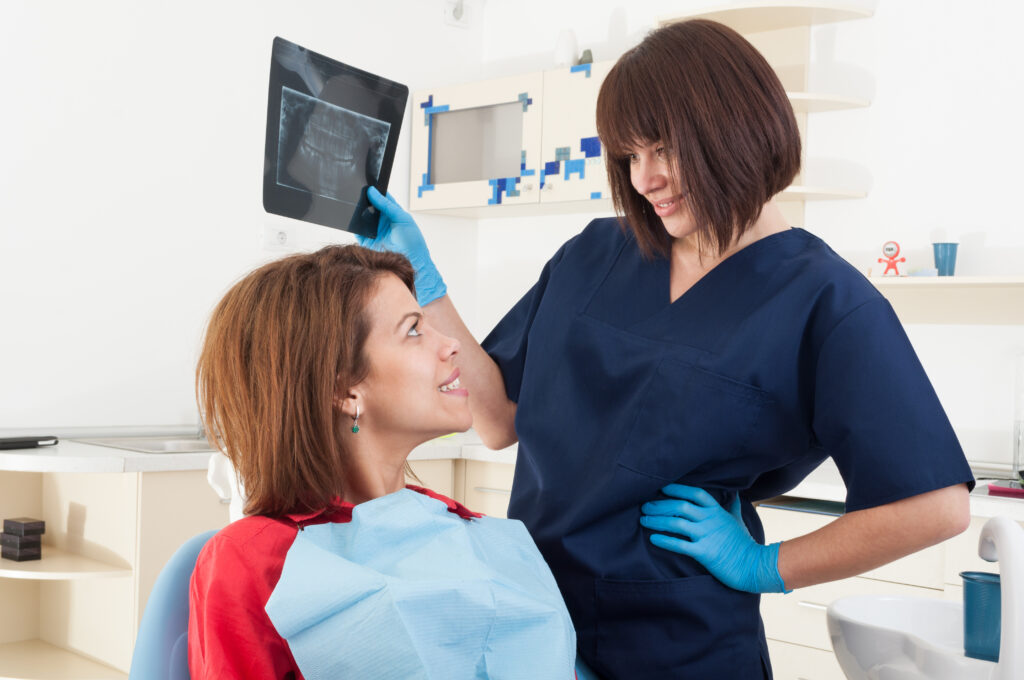 Just how serious can a problem with your gums become? If you do not take your periodontal health seriously, the consequences can become significant. Over time, worsening problems with the health of these tissues can build and lead to issues with significant gum line recession, tissue damage, and even tooth loss! There is also a real threat from the movement of bacteria through the bloodstream to other parts of the body, which can lead to new health problems. At our Encinitas/San Diego, CA periodontal practice, we can recommend different services to help with different stages of an infection. The sooner you let us know that you have concerns about your periodontal health, the sooner you can enjoy treatment to protect your smile and well-being.
A Problem With Your Periodontal Health Can Create Significant Issues
Over time, the bacteria that cause gingivitis can continue to multiply and spread. This can lead to the deepening of periodontal pockets around teeth, and it can result in long-term issues that require more advanced care. As time passes, the destruction of tissues that support your teeth can leave you with instability that can result in the loss of teeth. You also need to be concerned because microbes that cause inflammation can leave your gums by entering your bloodstream, which can lead to problems with inflammation in new areas. This can raise your risk for problems like heart disease!
Using A Diagnostic Review To Better Understand The Threat To Your Gums
A better understanding of your current periodontal health can help you understand what your condition is doing and what kind of care you might require. Through a diagnostic review of your gums, we can give details about a possible infection and help you understand what your treatment should involve. When a problem is caught in time, we can fight the accumulation of bacteria through a scaling and root planing to reverse the infection. For some patients, we can identify a need to begin supportive periodontal maintenance. This helps those who have more worrying issues keep gum disease from causing long-term problems.
Managing Your Health When You Have Periodontal Disease
When you need to do something about more severe problems with periodontal disease, we can help you by offering advanced services. In addition to taking on significant issues for you, the right approach can make involved care surprisingly comfortable. One way we can help is by using laser technology to remove bacteria and infected tissues, which can start the growth of healthy gums and keep harmful microbes from spreading further and doing more harm.
Talk To Your Encinitas/San Diego, CA Periodontist About Protection Against Periodontal Disease
Through the support of your periodontist, you can protect your gums even when you need to do something about a potentially serious problem with gum disease. For more information, please call Dr. Kania's office in Encinitas/San Diego, CA, at (760) 642-0711.