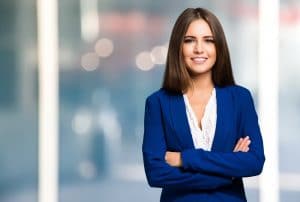 In the course of your daily oral hygiene routine, you should thoroughly clean your teeth at your gum line. By doing so, you fight the accumulated bacteria that put you at risk for developing gingivitis. When plaque and tartar deposits form at the base of our teeth, we become susceptible to infection when bacteria start to gather on teeth roots. Fortunately, a periodontal deep cleaning can remove these harmful materials and stop gingivitis before it worsens. Our Encinitas/San Diego, CA periodontal practice is prepared to provide this service for patients who start to worry about gingivitis. We can also provide Supportive Periodontal Maintenance cleanings for patients who are trying to control the effects of periodontal disease.
How Does A Deep Cleaning Differ From A Regular Teeth Cleaning?
At routine dental exams, patients typically have their teeth cleaned by their hygienist. Through this service, plaque and tartar deposits are removed from enamel so that they cannot cause problems like gingivitis or tooth decay. These services, along with your daily oral hygiene routine, will help you avoid gum disease. When you are starting to notice symptoms of gum disease, you can reach out to your periodontist to have a diagnostic review, and to undergo a scaling and root planing, or deep cleaning, to take care of the bacteria that are accumulating below your gums.
Recognizing Signs Of Gingivitis
If you watch out for symptoms of gingivitis, you can recognize when you might need to see someone about your periodontal health before the problem grows serious enough to have lasting consequences. The symptoms to watch out for include:
A tendency to suffer periodontal bleed in certain areas while you brush and floss
The appearance of swollen or discolored tissues
Persistent problems with bad breath
Sensitive gum tissues
You can also count on the feedback from your dentist to let you know if you have issues with gingivitis, or if you need to seek treatment for periodontal disease.
We Can Also Provide Services To Help You Manage Advanced Periodontal Disease
Our practice is prepared to help with more than just gingivitis. If you already have issues with periodontal disease, we can review the different services available that can fight the problem. We can target the bacteria below your gum line by performing treatment with our LANAP laser, or with the REPAIR WaterLase laser. We can also directly target unwelcome bacteria by using ozone therapy, which fights harmful microbes with concentrated oxygen but leaves healthy bacteria alone.
Talk To Dr. Kania About Scheduling A Deep Cleaning
If you let a problem with gum disease go unexamined, it can worsen until the problem becomes a serious one for your oral and general health! To learn more about the services we can provide to help you manage your gum health, call Dr. Kania's periodontal office in Encinitas/San Diego, CA, at (760) 642-0711.