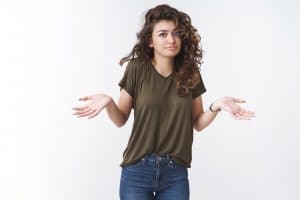 While periodontal disease can be a concerning and frustrating issue at any time, concerns about public health and safety can make people worry that treatment will not be available to them. Fortunately, it is possible for our Encinitas/San Diego, CA periodontal practice to continue seeing patients and providing important services. We have always taken care to make our office safe for patients and team members alike. In order to keep everyone safe against potential infection, we have adjusted our precautions to offer necessary protections. With our consistent measures, we can continue to provide treatments, including more involved services that address matters like tooth loss, gum line recession, and damage to gums caused by infection.
Advanced Services To Restore Your Periodontal Health Are Available
Because our office continues to manage infection risks, and because we continue to follow recommendations from the ADA and CDC, we are able to take care of individuals affected by poor periodontal health. This means we can assist those who are growing concerned about possible problems with gum disease by performing diagnostic reviews, or by offering preventive services to fight periodontal bacteria. We can also do more involved work for those who are hoping to prevent tooth loss linked to their infection, and those who already need work done to restore their incomplete smile.
What We Can Do To Address Periodontal Disease
For those who have experienced alarming issues connected to poor gum health, we can offer laser treatments to fight bacteria and encourage healthy tissue growth, stimulate growth through PRP therapy, and even directly fight harmful microbes beneath your gum line through ozone therapy! We can recommend different services after evaluating your health and determining what issues need to be resolved.
We Continue To Maintain A Safe And Healthy Environment For Patients
Periodontal disease can cause progressively more harm to a person's well-being if it is not properly managed. Without the right care, you can suffer tissue damage and tooth loss, and you can even face consequences for your general health! Our office recognizes that appointments of any kind can make people nervous. We have made changes to our scheduling, our waiting room, and our appointment practices to keep anyone who visits us safe.
Discuss Periodontal Treatment With Dr. Kania!
When you have access to the right services, you can count on support against periodontal disease! Dr. Kania continues to provide a variety of modern services, including treatments that rely on advanced laser tools, so that patients affected by this condition can maintain their smile and oral health. We will continue to provide a safe and welcoming space so that patients do not have to feel like they have to forgo important services. To learn more, call our periodontal office in Encinitas/San Diego, CA, at (760) 642-0711.