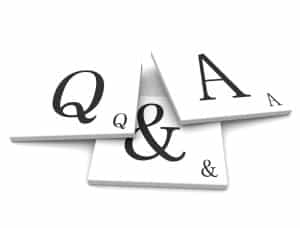 With the right care and maintenance, and under just the right circumstances, you may never need extensive dental care, or the expertise of a specialist. If you do, however, then there may be a chance that dental sedation can help ease your anxiety and make your treatment more comfortable. If you are faced with extensive periodontal treatment, or surgery such as dental implant placement, then we may recommend an appropriate form of dental sedation before and/or during your procedure.  
Learn More About Sedation Dentistry
When is sedation usually recommended?
When it comes to your periodontal health, treatment can range from relatively-simple scaling and root planing (or periodontal cleaning) to surgical treatment, such as pinhole gum grafting. Though sedation is more-often recommended for more extensive services, patients who experience anxiety or fear of dental treatment may also opt for sedation, despite the complexity of their procedures.
Is my anxiety considered dental fear?
While many people might feel at least a little anxious about receiving dental or periodontal treatment, those who exhibit dental fear/phobia may experience an anxiety close to panic. The severity of dental fear differs from patient to patient, and the strength of your sedative will depend largely on the level of anxiety you experience.
What type of sedation is right for me?
Nitrous oxide, or laughing gas, is a mild sedative that you inhale through your nose and exhale through your mouth. The gas is administered through a mask worn over the nose, and is usually recommended for patients who are only slightly anxious.
Patients undergoing extensive treatment may benefit more from oral conscious sedation, which is taken in pill or liquid form the night before your appointment, and again in the morning before your procedure.
In some cases, we may suggest intravenous (IV) sedation, which is delivered directly to the bloodstream for immediate, and stronger, results than other forms of dental sedation.
ABOUT YOUR SAN DIEGO, CA, LASER PERIODONTIST

:

To learn how to keep your teeth and gums healthy for life, subscribe to this blog, and visit Dr. Kania for a consultation. As a board-certified periodontist, Dr. Ann M. Kania is specially qualified to diagnose and treat issues concerning periodontal tissue and the supportive structures of a patient's smile, as well as place dental implants to restore teeth lost to dental disease or trauma. Dr. Kania also offers the Pinhole® Surgical Technique (PST) for minimally-invasive, scalpel-free gum grafting. To seek Dr. Kania's expertise, contact her office today at (760) 642-0711.