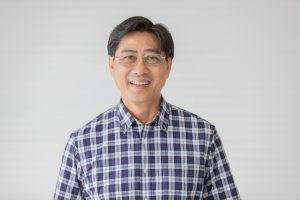 If you worry about losing teeth later in life, you should take your periodontal health seriously today. How often is a person's tooth loss connected to gum disease? You may not realize it, but complications from poor gum health actually lead all other causes when it comes to adult tooth loss. Over time, bacteria that infect your periodontal tissues will destroy the tissues that support your smile. To protect yourself, you can talk to your Encinitas/San Diego, CA periodontist about treatments to control your risks. When we catch an infection in time, we can prevent periodontal disease through treatments like scaling and root planing. For people who already have more advanced problems, we can provide more involved care to manage a serious infection.
What Links Gum Disease And Tooth Loss?
When you have unchecked problems with periodontal disease, tissue damage is just one of several concerns to address. Over time, bacteria can destroy tissues around your teeth, leaving them insecure – eventually, they can be lost on their own or require extraction. Additional concerns include problems managing your general health, as periodontal disease can make other health issues, like diabetes, more difficult to manage. Bacteria that travel through your bloodstream can create problems for you elsewhere.
Addressing Active Periodontal Problems
After an evaluation, we can talk to you about different services that are capable of controlling periodontal problems that put your smile and health at risk. Those services include laser treatments that fight the bacteria and clear away diseased tissues. We can also recommend holistic solutions that rely on oxygen or natural growth factors to help protect you.
Using Dental Implants To Restore Your Smile
The unfortunate truth is that many people will lose teeth before they can take action to fight serious periodontal problems. If you are someone who needs to schedule treatment to restore their smile, we can provide help by placing dental implants. Implants provide stability for restorations that are set in place to replace lost teeth. They can provide stability that supports neighboring teeth and ensure that you maintain a natural bite. They also help you avoid difficulties that can be traced back to jawbone deterioration, a problem that develops over time after you have lost teeth.
Talk To Your Encinitas/San Diego, CA Periodontist About Gum Disease And Tooth Loss
Through treatment to manage advanced gum disease, we can protect you against potentially serious problems. Timely intervention can lower your risk for tooth loss, a real concern for people with poor periodontal health. Our practice provides a number of treatments to both manage infections and prevent serious problems from occurring. If you would like to find out more, please reach out to Dr. Kania's office in Encinitas/San Diego, CA, at (760) 642-0711.