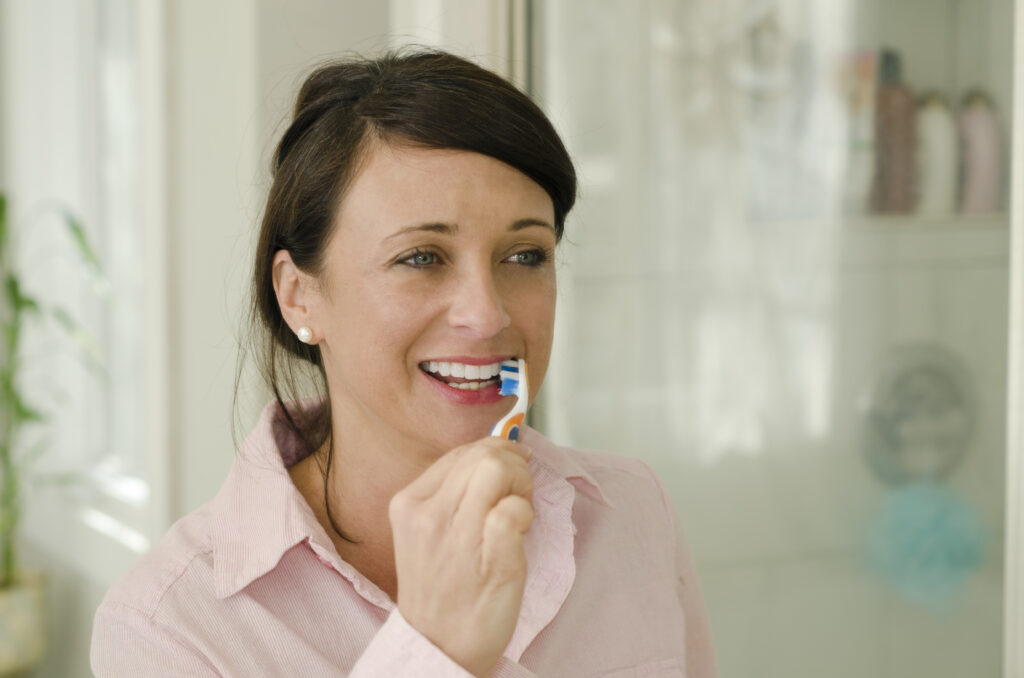 Your oral care routine should provide a strong line of defense against gum disease as well as tooth decay. If you are effectively brushing and flossing, you can remove oral bacteria before they accumulate under the gum line and create problems for you. At our Encinitas/San Diego, CA periodontal practice, we can offer in-office care for problems with your gums as well as additional protection that you can rely on at home. By supplying you with Perio Protect, we can give you the resources to provide concentrated care against harmful microbes. When included in your routine, this can help you control and avoid consequences from an infection.
Is Your Current Oral Hygiene Routine Doing Enough For Your Periodontal Health?
Do you have a history of problems with gum disease? If you have struggled with issues in the past, the risk for recurring issues should not be taken lightly. Unfortunately, when periodontal disease becomes a concern, it can mean long-term difficulties and the need for more direct support. While you can see your periodontal specialist to discuss the role of treatment in managing problems, you can also learn about the advantages to Perio Protect as part of your daily routine!
Using Perio Protect As Part Of Your Daily Regimen
With Perio Protect, you have the means to directly fight harmful microbes that are threatening your periodontal health. The treatment relies on antibacterial agents as well as trays that make this substance easier to apply. When included in your overall efforts at caring for your smile, you can avoid threats from different problems associated with an infection.
In-Office Preventive Services That We Can Offer
To protect you against an infection, there are several services that we can provide to make sure that your gums are not at risk for more serious problems with periodontal disease. This includes preventive periodontal services such as scaling and root planing and supportive periodontal maintenance. Scaling and root planing can remove bacteria and stop gingivitis from growing more serious. With supportive periodontal maintenance, we can help people with a history of poor health avoid future consequences. These sessions can take the place of standard teeth cleanings for patients who are good candidates for it.
Talk To Your Encinitas/San Diego, CA Area Periodontist About Caring For Your Gums With Perio Protect
Through the right daily efforts, you can fight periodontal bacteria and protect your gums against the threat of infection. At our Encinitas/San Diego, CA practice, we can offer Perio Protect to patients who want to do more with their current routines. If you would like to learn more about this, or if you have any other matters relating to your gum health you wish to discuss, please call Dr. Kania's office in Encinitas/San Diego, CA, at (760) 642-0711.