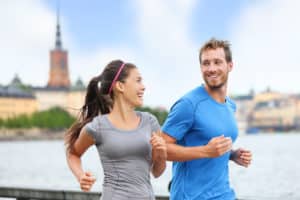 Oral-systemic health refers to the connection between your oral health and your overall health; particularly, the influence that periodontal disease can have on your systemic wellbeing. The same processes that make oral bacteria a threat to your periodontal health can also prove detrimental to other body tissues if they're allowed into your bloodstream (through damaged oral tissues, for instance). Armed with this knowledge, Dr. Kania warns that good oral health care, or the lack thereof, can have far-reaching consequences for the rest of your systemic wellbeing. Today, we help you understand the importance of the oral-systemic connection by taking a glimpse at other illnesses that poor periodontal health can contribute to.  
Oral Health & Your Systemic Wellbeing
As one of the many building blocks of dental plaque, P. gingivalis has the ability to outwit your immune system's inflammatory response to bacteria, leading to excessive inflammation, swelling, and bleeding of your gums. If allowed into your bloodstream, these and other destructive oral bacteria can wreak havoc with your body's tissues and organs. Below are a few of the illnesses that oral-systemic research has linked to poor periodontal health;
Diabetes
Chronic obstructive pulmonary disease (COPD)
Alzheimer's disease/dementia
Kidney disease
Preterm/low-weight birth
Other chronic inflammatory diseases
Maintaining Good Periodontal Health
Most people understand and practice the tenets of good oral hygiene, such as brushing and flossing twice a day and visiting the dentist at least once every six months for a dental checkup and cleaning. Yet, taking swift and necessary action when your oral health is in trouble is equally as important as prevention. Issues like periodontal disease can be controlled when detected early, and diligent control and maintenance is essential to keeping oral bacteria confined to your mouth.
ABOUT YOUR ENCINITAS/SAN DIEGO, CA, LASER PERIODONTIST:
As a board-certified periodontist, Dr. Ann M. Kania is specially qualified to diagnose and treat issues concerning periodontal tissue and the supportive structures of a patient's smile, as well as place dental implants to restore teeth lost to dental disease or trauma. Dr. Kania also offers the Pinhole® Surgical Technique (PST) for minimally-invasive, scalpel-free gum grafting. To seek Dr. Kania's expertise, contact her office today at (760) 642-0711.