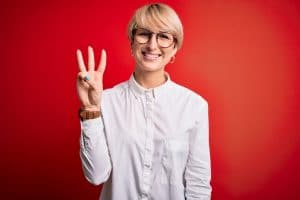 Periodontal problems are not something that should be taken lightly. If you let an infection develop and worsen, it can cause long-term difficulties with your general health and increase your risk for tooth loss! Our Encinitas/San Diego, CA periodontal practice is ready to help individuals who are struggling with an advanced infection, and we are also here to help people prevent periodontal problems from worsening. To ensure that everyone in our office remains safe from possible infection, we are following the recommendations of the CDC and ADA to provide a safe setting against coronavirus. If you feel uncomfortable about treatment itself, know that we have advanced technology and dental sedation available to help make your experience more pleasant.
1. We Have Active Measures In Place To Keep Patients And Team Members Safe From Infection
Our practice takes the risk of Covid-19 seriously, and we continue to maintain a safe office environment for our team members and patient. Recent changes to improve safety include changes to our waiting room, adjustments in how we schedule appointments, and the addition of sanitizers and air purifying technology. We will continue to monitor developments and follow guidelines from the CDC and ADA to sustain a safe setting.
2. Laser Tools Make Advanced Treatments Easier And Less Invasive
Advanced periodontal problems sometimes call for work that removes or manipulates infected tissues so that we can directly fight periodontal bacteria. Our periodontal laser technology makes this work more comfortable for patients. There are several benefits to our use of lasers instead of manual tools, including:
Less bleeding, and no need for suturing after treatment
Greater precision during treatment, which better protects healthy tissues
Faster and easier healing after care is provided
A reduced risk of infection after treatment
We use both the LANAP laser and REPAIR WaterLase laser technology for treatments. With multiple tools available to use, we can personalize your care and produce exciting results!
3. Dental Sedation Can Help You Avoid Discomfort
Periodontal problems worsen over time if they are not identified and treated. When a person struggles with dental anxiety, they are less likely to seek help with problem as they arise, which means they can arrive at our practice in need of help with advanced periodontal disease. To make the work of restoring their periodontal health easier, we can use dental sedation during treatments. Sedation will help you remain relaxed and comfortable while work occurs, even if you undergo more advanced care.
Dr. Kania Is Ready To Provide Important Periodontal Treatment!
Dr. Kania's office is ready to care for people concerned about periodontal disease, including those who need help managing advanced infections. If you have questions about our office safety or services, or if you wish to make an appointment, call our periodontal practice in Encinitas/San Diego, CA, at (760) 642-0711.