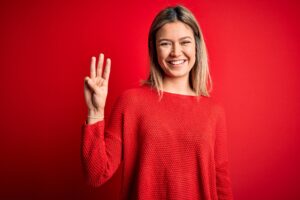 When it is not being treated, periodontal disease can have serious and lasting consequences for your smile and health. Unfortunately, many people who are struggling with this condition can go without the support they need, which can lead to problems with tooth loss as well as complications that impact their general well-being. At our Encinitas/San Diego, CA periodontal practice, we can supply different approaches to treating problems with your gums. A review of your health can help us gauge how serious the problem has become for you, and it will help us determine what kind of care might be appropriate.
1. How Laser Technology Helps Us Take On More Advanced Periodontal Problems
For patients who are struggling with serious periodontal health issues, we have the means to both remove bacteria and clear away infected tissues using laser tools. The removal of bacteria removes the direct threat to your well-being, while the careful trimming away of infected tissues will encourage your body to heal and produce healthy tissues in response. Because we use lasers to perform this service, your care can be more conservative and comfortable, and you can also enjoy a shorter and easier recovery!
2. Ozone Therapy Lets Us Selectively Target Harmful Microbes
Not all of the microbes in your mouth are harmful, but a buildup of unwelcome anaerobic bacteria will be a cause for concern. To target only those harmful bacteria, we can recommend ozone therapy. This service relies on concentrated oxygen, which can be applied in either liquid or gas form, to deal with an infection while preserving your mouth's healthy ecosystem. This service, along with PRP therapy, can provide a holistic treatment approach that you can appreciate.
3. PRP Therapy Can Help With Healthy Tissue Growth
Gum disease can cause significant harm to gums and tissues that help support your teeth. To encourage a faster recovery process, we can rely on therapy using platelet-rich plasma. The platelets in our bodies are used in the natural recovery process. The application of platelet-rich plasma during PRP therapy will help speed up healing in affected areas. We can also use a platelet-rich fibrin matrix for PRN therapy to encourage faster healing after a dental implant is placed. This will help you move forward with care and receive your dental prosthetic sooner!
Talk To Your Encinitas/San Diego, CA Periodontist About Treating Periodontal Disease!
Through the effective treatment of periodontal disease, we can help you take on a potentially serious problem with your gums. Because we can explore different treatment options, we can help you find a solution that is more effective at taking on the problems you have, which can mean a faster and better recovery experience! For more information, please call Dr. Kania's office in Encinitas/San Diego, CA, at (760) 642-0711.