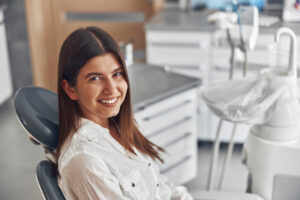 Is your gum disease risk higher than what the average person faces? If you have struggled with gingivitis and more serious issues in the past, how likely is it that you will have problems in the future? One important thing you can do to protect your smile is recognize what your risk for gum disease might be. Knowing that you are vulnerable to periodontal problems can motivate you to take smile care more seriously. It can also be a good reminder to take advantage of services offered by a specialist. Our Encinitas/San Diego, CA periodontal practice can offer results based on your needs and concerns. Whether you need to manage an active problem with periodontal disease or want to avoid future gum threats, we can find ways to help you.
Am I Vulnerable To Problems With Gum Disease?
Without the right smile care routine in place, anyone can face higher risks from gum disease. With that said, those who have struggled to prevent the onset of gingivitis in the past, deal with gum recession, or have other issues that have been pointed out as possible risk factors can benefit from extra support. Whether we see a need to transition you from regular dental cleanings to supportive periodontal maintenance or see fit to recommend something else, we can offer protection so that in infection does not rob you of your smile and negatively impact your well-being!
Effectively Managing Risks To Your Periodontal Health
For patients who have issues with gum disease in their past, we can offer different preventive periodontal services. While a scaling and root planing helps by fighting an active problem with gingivitis, supportive periodontal maintenance provides regular support in the form of cleanings that to remove bacteria from areas where they gather on your roots. Keeping up with this instead of regular dental cleanings will help you better preserve your well-being and avoid the complications that come with more serious infections.
What You Can Do To Fight Periodontal Bacteria At Home
A good oral hygiene routine will see you fight oral bacteria by thoroughly brushing and flossing. Each time you perform these tasks, you will be able to control the buildup of harmful microbes at the base of teeth and stop them from gathering on your teeth roots. We can also offer extra help in the form of Perio Protect. When included in your daily routine, this will help you
Talk To Your Encinitas/San Diego, CA Periodontist About Your Gum Disease Risk
The right protection against gum disease can be more beneficial than you realize. With the appropriate efforts in place, you protect yourself against a condition that can lead to tooth loss and many other concerning developments. If you would like to find out more, please call Dr. Kania's office in Encinitas/San Diego, CA, at (760) 642-0711.