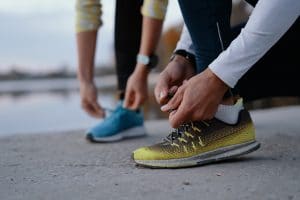 On the morning of Saturday, December 21, runners will descend on San Diego for city's annual Holiday Half Marathon event! Participants will be able to see the beautiful sights around the San Diego area, and take advantage of a net elevation drop that makes this an ideal opportunity to go for a personal best. Casual runners can take part and enjoy the challenge, as well as the lovely settings. After the race, there will be entertainment and awards at the finish line. Taking part in exercise like running can help you stay healthy through the years. Another step you should take to manage your health is to make sure your gums are in good health, as periodontal disease can interfere with your well-being in surprising ways. Our Encinitas/San Diego, CA periodontal office is here to help you if you have issues with an infection.
When:
The San Diego Holiday Half Marathon is taking place on Saturday, December 21. The race is set to begin at 7:30 am.
Where:
Runners will start at the front of the Doubletree Hotel Karlan, which is located at 14455 Penasquitos Drive, San Diego, CA.
Cost:
For information on registering to race in this event, please click here.
Activities Include:
The course for the Holiday Half Marathon will show runners many lovely sights along bike trails, beach paths, and other scenic areas. Live entertainment and awards will be given out at the end of the event.
For More Information:
For more information about this upcoming special event, click here.
Dr. Kania Can Offer Important Periodontal Health Care
Did you know that periodontal disease can interfere with your general health, and potentially raise your risk for heart disease? Dr. Kania is proud to offer people in the Encinitas/San Diego, CA area access to modern, patient-friendly care when they struggle with gum disease. To seek Dr. Kania's expertise, contact her office today at (760) 642-0711.