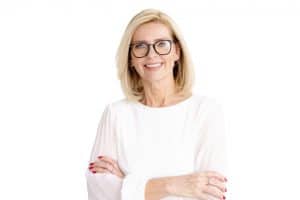 While many people visit their periodontist to make sure they prevent tooth loss connected to gum disease, some patients can wait until this problem has already affected them to schedule an appointment. If you need to do something about a missing tooth, or multiple missing teeth, we can discuss restoring your smile through implant dentistry. Our Encinitas/San Diego, CA periodontal practice is prepared secure, stable implants that offer lasting support for dental restorations. This can be an important step in a larger plan to restore your oral health and manage issues you currently have with periodontal disease.
Tooth Loss Is A Serious Concern For Those With Periodontal Disease
Tooth loss causes significant problems with a person's smile and dental health. With the loss of a single tooth, you can find that it is difficult to bite and chew. You may also find that you are not able to speak, laugh, or smile without some anxiety about the way you look. Those who struggle with periodontal disease have a heightened risk for tooth loss. If your condition is not being effectively managed through effective preventive periodontal care, the bacteria beneath your gums can destroy the tissues supporting your teeth. This loosens them, which can lead to their loss or the need to have them extracted.
How Dental Implants Support Your Smile Restoration
With a dental restoration that stays in place, you can bite, chew, speak, laugh, and smile with a renewed comfort and confidence. Implants play an important role in holding prosthetic appliances in position. The implant is surgically placed – after identifying the right space in your jaw, your periodontist will carefully set it in position directly in your jawbone. When you heal, the bone will actually fuse with the post to give it more support. The security offered by your appliance will allow you to trust your implant whenever you need to bite or chew. In fact, using the implant-held restoration benefits you because it will stimulate your jawbone, preventing the surrounding tissues from deteriorating.
Treatment For Gum Disease Can Help You Avoid Future Tooth Loss
By fighting gum disease, we can stop worsening damage to your tissues and preserve your smile. One thing we can do is perform laser treatment to remove bacteria and treat an area where tissues have become infected. We can also fight harmful microbes with ozone therapy, which relies on oxygen to kill unwelcome bacteria without disturbing healthy bacteria that maintain your mouth's ecosystem.
Talk To Dr. Kania About Restoring Your Smile With Dental Implants
Are you ready to move past problems with tooth loss? To find out how dental implant placement can fit into plans to restore your smile, call Dr. Kania's periodontal office in Encinitas/San Diego, CA, at (760) 642-0711.