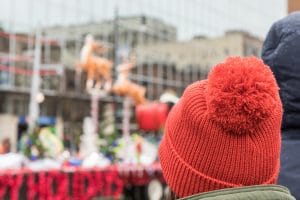 On the afternoon of Saturday, December 7, Encinitas families are encouraged to go out and enjoy the town's special holiday parade! You can watch as more than one hundred groups travel along Coast Highway 101 in order to spread a festive feeling. In addition to the parade itself, you can watch the ceremonial tree lighting, and enjoy a visit from Santa Claus! The holiday season can be plenty of fun, but it also tends to keep us busy. However, if you think you might have a problem with periodontal disease, make sure you make time to have the problem examined. Our Encinitas/San Diego, CA periodontal practice can use modern diagnostic tools to determine what condition your gums are in, and we can provide a range of services to address any active problems.
When:
The Encinitas Holiday Parade is taking place on the afternoon of Saturday, December 7. Families can look for a spot after 4 pm, when Coast Highway is officially closed for the festivities. The parade is set to begin at 5:30 pm.
Where:
The parade will travel down Coast Highway 101. There will be a brief special appearance from Santa Claus to help kick the event off at the Lumberyards shops courtyard.
Cost:
This event is FREE for families to enjoy!
Activities Include:
To help put everyone in a festive holiday mood, Encinitas will host a special parade with more than one hundred entities participating! Enjoy the parade itself, and check out other fun events taking place, like the holiday tree lighting.
For More Information:
To learn more about this upcoming special event, please click here.
Schedule Advanced Periodontal Services At our Encinitas/San Diego, CA Practice!
At our Encinitas/San Diego, CA periodontal practice, Dr. Kania can carefully evaluate your periodontal health, and recommend modern procedures to address any problems that may affect you. To seek Dr. Kania's expertise, you can contact her office today at (760) 642-0711.